SUNDAY SERVICES
Please DO NOT attend services until further notice.
At the Direction of the Archdiocese and for the safety of our Parishioners, Church Services are closed to the faithful until further notice.
Faithful should pray from their homes and participate in services through Internet broadcasts and multimedia.
List of Parishes offering Live Broadcasts of Divine Services in the Greek Orthodox Archdiocese of America
Archdiocesan Cathedral of the Holy Trinity Live Stream
Saint Spyridon Church office staff will work remotely until further notice. Please continue to leave voicemail messages (212-795-5870) or send email (office@saintspyridon.net).
---
St. Spyridon Church relies on your support
While we are not having services during this trying time, we kindly ask you to consider mailing a donation in the envelope that was sent to you this month or via the PayPal link below. Please help us to insure that our church will continue to thrive:
---
CALENDAR
---
CHILDREN'S QUIET ROOM
Please feel free to bring your child to the Quiet Room to read a book if they are restless in church. Our Quiet Room is outside the elevator on the church level. There are sofas and a basket with books.
---
IN TIMES OF ILLNESS
"Come, O blessed of my father, inherit the Kingdom prepared for you from the foundation of the world; for I was sick and you visited me." (Matt. 25:31-46).
When a member of our Parish is ill and has been hospitalized or may be recuperating at home, the immediate family of the ill person should contact the church office at (212) 795-5870. It is beneficial to both the body and the soul when our priest prays for us when we are healthy or ill.
---
ARCHDIOCESE UPDATES ON CORONAVIRUS
March 26, 2020 - Archbishop Elpidophoros addresses the faithful regarding #COVID19
March 16, 2020 - Archbishop Elpidophoros Announces Further Measures To Protect The Faithful
March 14, 2020 - Further Guidance From The Holy Eparchial Synod
March 12, 2020 - Archdiocesan response to Corona Virus Pandemic
March 6, 2020 - Archbishop Elpidophoros of America and the Holy Eparchial Synod issue Guidelines on Covid-19 (Coronavirus)
March 6, 2020 - Directives to be followed by the Clergy dealing with Covid-19 (Coronavirus)
---
PARISH UPDATES
All social and ministry activities are SUSPENDED until further notice.
Tuesday and Thursday Seniors are CANCELLED until further notice
Greek School and Sunday School are CANCELLED until further notice.
Lenten Dialogue is CANCELLED.
Greek Independence Day Parade is POSTPONED.
---
FREE Byzantine Music Lessons - Lessons are open to anyone from 7 years of age to adult, will take place at St. Spyridon Church on Saturdays or Sundays and will last for approximately 1 hour 30 minutes.
---
Saint Spyridon Church is highlighted in the July-August 2018 issue of the Orthodox Observer!
Read it here: Inner-City Church, Once the Archdiocese's Largest, Adapting to 21st Century
---
CHURCH RESTORATION
For a description of the Restoration Project, see our RESTORATION page.
For updates and videos on the Restoration of St. Spyridon, see our NEWS page.
Please make a donation to the Restoration Fund here via Paypal:
Oct 14, 2018: Video of the Restoration Celebration
---
Online Chapel
Community Newsletter:
"The Voice"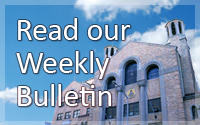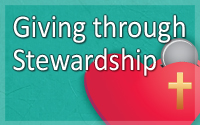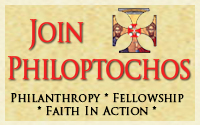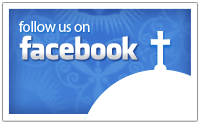 ST. SPYRIDON GREEK ORTHODOX CHURCH
124 Wadsworth Avenue
New York, NY 10033
Phone: (212) 795-5870
Fax: (212) 795-4758
Email: office@saintspyridon.net