Saint Spyridon Church Restoration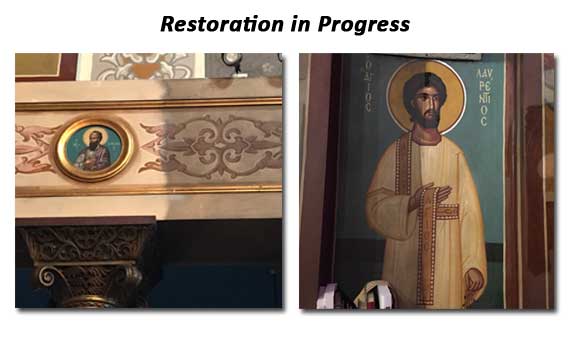 The restoration of St. Spyridon Church has begun! You can witness the iconography returning to its original glory as soon as you walk into the nave. The removal of years of smoke and grime is revealing some of the finest examples of Byzantine iconography in the United States. Each week brings a new surprise and blessing. Come see for yourself and be amazed!
Our Restoration Brochure details the extent of the project and the cost. Please review it carefully and prayerfully consider how you can help complete the project with as generous donation as you can.
There are several ways you can participate in the restoration of our beautiful church:
Donate the restoration of an icon or area of the church, perhaps in honor of someone dear.
Gather a few friends and donate the restoration of a section or icon together.
Give what you can towards the restoration of an icon in the church that is significant to you.
Working together, we can restore our church, spiritually and physically. The more participation we receive, the more restoration we will be able to accomplish. All donations are gratefully appreciated.
Wishing you an abundance of God's blessings and Thank you!
---
Make a Donation to the Restoration Fund
Donations may be made by check or by credit card. All donations are tax deductable.
Make checks out to: "St. Spyridon Restoration Fund" and mail it to:
St. Spyridon Greek Orthodox Church
124 Wadsworth Avenue
New York, NY 10033
OR
Donate here via Paypal. If you would like your donation to go towards a particular icon or area of the church, please specify on the donation form.
---
The Restoration in Progress
---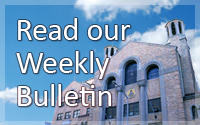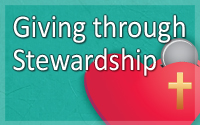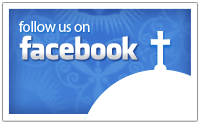 ST. SPYRIDON GREEK ORTHODOX CHURCH
124 Wadsworth Avenue
New York, NY 10033
Phone: (212) 795-5870
Fax: (212) 795-4758
Email: office@saintspyridon.net
Presiding Priest:
Rev. Nicolas Kazarian
For emergencies:
(267) 588-2667