Saint Spyridon Church Restoration
Restoration, Phase 3 is almost complete.
Beloved Friends and Parishioners of Saint Spyridon,
We are pleased to announce that the efforts for the restoration project of the church are moving forward thanks to the generosity of the members of the community and of the larger St. Spyridon family.
Phase 1 of the project is completed: the altar and the side aisles are restored. Many have witnessed the transformation of our beautiful church and have rediscovered the priceless works of the famous iconographers and artists that adorn the church, including Georgios Gliatas, a student of Fotis Kontoglou Nicholas Stratoulis, Constantine Youssis, Demetrius Pelekasis and Nicholas Engonopoulos. The series depicting the life of Christ on the iconostasis, is the only Byzantine work Engonopoulos has ever done.
Completion of Phase 2 (upper level of the nave, dome, Evangelismos, etc.) Completion is scheduled for mid-March. While working in the dome, we encountered a few unforeseen obstacles: nine windows were broken, the concrete windowsills had to be replaced due to water damage, the duct work was in poor condition. We are looking forward to celebrating Holy Week and Easter, offering a unique Orthodox liturgical experience.
And now Phase 3, the balcony, is almost complete. Initially we had planned on starting this project in September 2018, but we were informed by the scaffolding company that we could save $15,000 if we had the scaffolding moved directly into the balcony. The Parish Council being prudent with the funds raised and since it is cost effective, decided to move the scaffolding beginning of March 2018 to the balcony to complete the final phase of the restoration project!
We have been blessed to have parishioners, alumni, families and friends of St. Spyridon help us raise close to $400,000. We would greatly appreciate any donation to help us complete this crucial ministry of the church to preserve and promote our Greek Orthodox heritage in this beautiful country. Together, we know we can do it!
Upon completion of our restoration, a plaque will be created displaying the names of all our donors.
Wishing you an abundance of God's blessings and Thank you!
---
Make a Donation to the Restoration Fund
Donations may be made by check or by credit card. All donations are tax deductable.
Make checks out to: "St. Spyridon Restoration Fund" and mail it to:
St. Spyridon Greek Orthodox Church
124 Wadsworth Avenue
New York, NY 10033
OR
Donate here via Paypal. If you would like your donation to go towards a particular icon or area of the church, please specify on the donation form.
---
The Restoration in Progress

---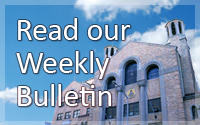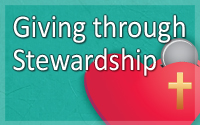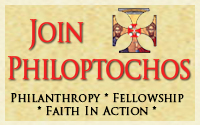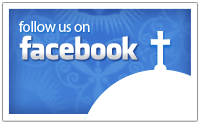 ST. SPYRIDON GREEK ORTHODOX CHURCH
124 Wadsworth Avenue
New York, NY 10033
Phone: (212) 795-5870
Fax: (212) 795-4758
Email: office@saintspyridon.net
Presiding Priest:
Rev. Nicolas Kazarian
For emergencies:
(267) 588-2667